Keel/Reef
Quilla/Escull
–
HD video
stereo, 16:9
14 min
2019
–
The ink coats the skin. The shadow of the railing undulates over the inert bodies. Oceanic forms, spectra of the unknown. Fish, turtles and algae distorted by the light from headlights. The dense air dries the fruits' skins. A wave withdraws and leaves a filigree of salt. Blows and fire. The line's resistance to arching. Fear of the past, fear of the other, fear of living under a flat ceiling. The curve is inseparable from the living matter.
Contradicting the yearnings of rationalism, ornament returns with force, either on our skin or on that of the buildings. Keel/Reef relates two apparently unrelated types of ornamentation: one manifests itself in organicist architecture and the other in tribally inspired tattoos. Crystallizing both fears and fascination, these forms lead us to the tumultuous curves of the sea agitated by the colonial past and environmental concerns. Starting from two iconic buildings on Passeig de Gracia, La Pedrera by Antoni Gaudí and Toyo Ito's new façade for the luxury tourist apartments Suites Avenue, the work reconsiders ornamentation as a possible place from which to face the conflictual relationships we entertain with the environment and otherness.
–
Production: We Love Martha, Eulàlia Rovira and Adrian Schindler
With the collaboration of Aluzine
Actors: Marta Gamez Sánchez, Oscar Yun
Camera: Fernando Sotelo
Editing: Eulàlia Rovira and Adrian Schindler
Color and Editing Assistance: Adrià Zamora
Sound: Víctor Fernández
Music: Román Daniel (MANS O)
Project winner of the Güell Foundation Visual Arts Grant 2018, in collaboration with Homesession.
–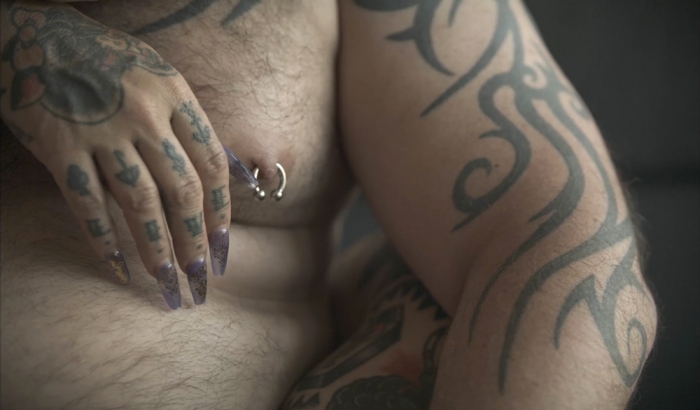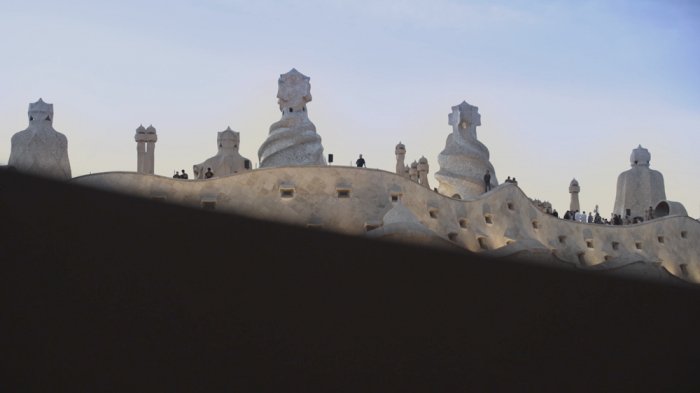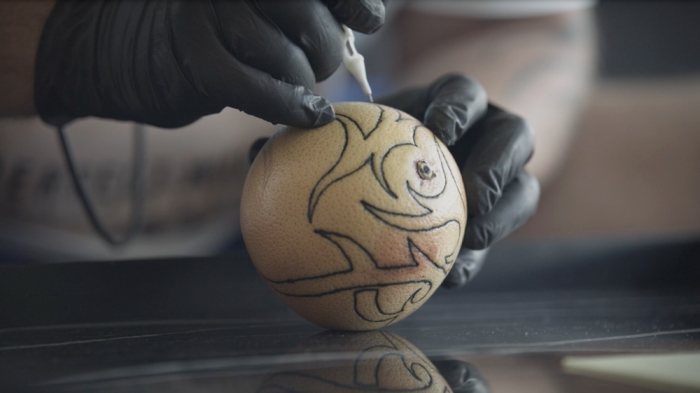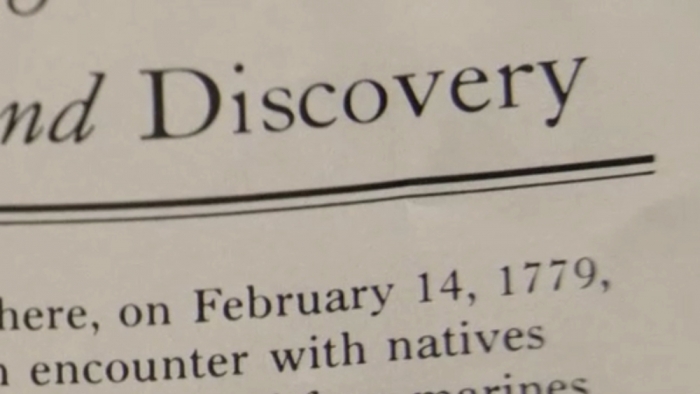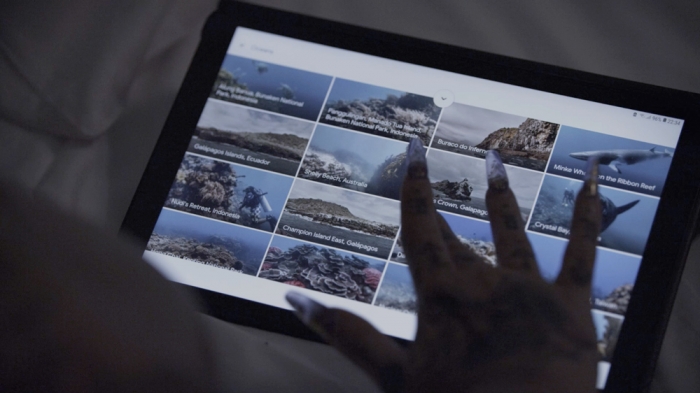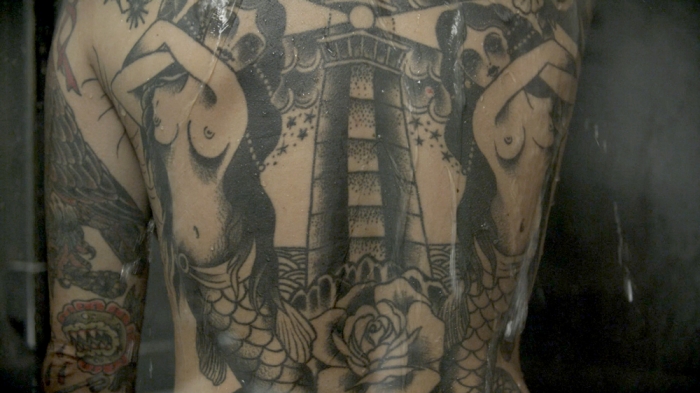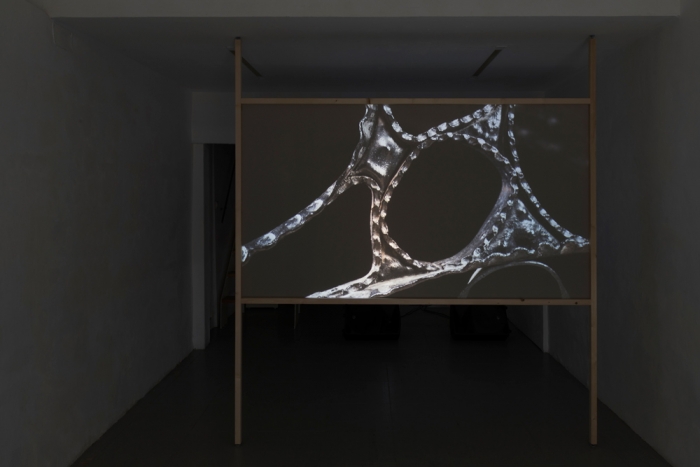 Exhibition view: Solo show "Dehydrating Seaweed Contorsions", Homesession, Barcelona. Photo credit: Roberto Ruiz