La Perla
The Pearl
-
Copy of a building column, ratchet straps, 2021
-
Hanging from the ceiling of the gallery is a 1:1 copy of one of Meier's distinctive white MACBA columns. The architect Le Corbusier identified pilotis as one the principles of modern architecture in 1927. These pillars or columns freed circulation, lifting architectural volumes off the ground and bringing a sense of openness, as well as hygiene.
With both its structural and symbolic function in suspension, Rovira's "deactivated column" calls into question the palliative zeal of modern architecture and its complicity in transforming inner city areas deemed to be blighted and sickly.
(Text by Latitudes, Max Andrews and Mariana Cánepa Luna)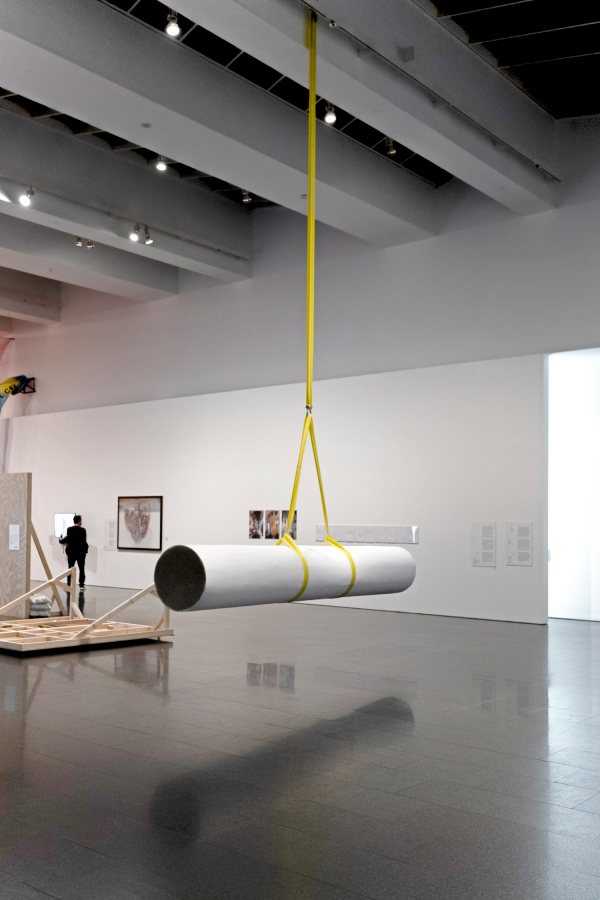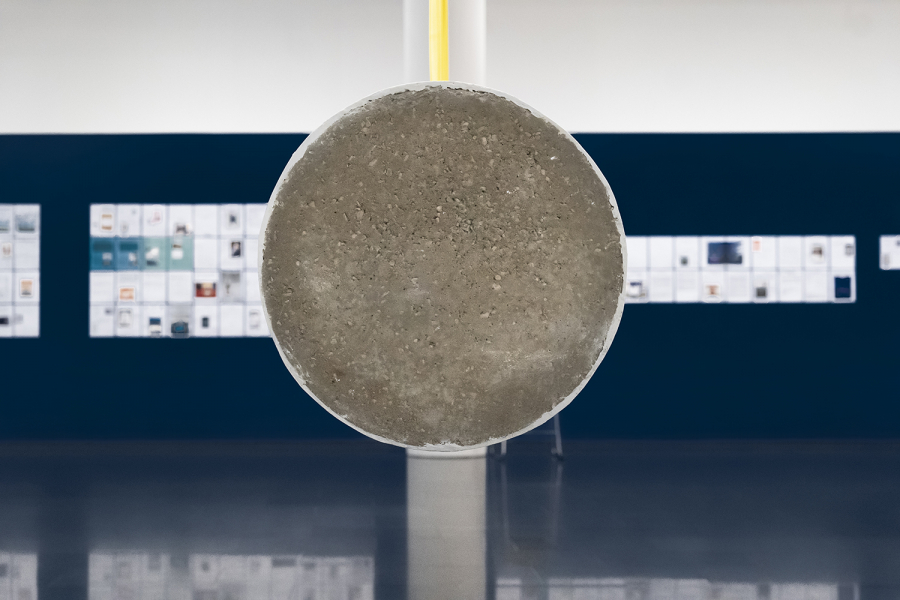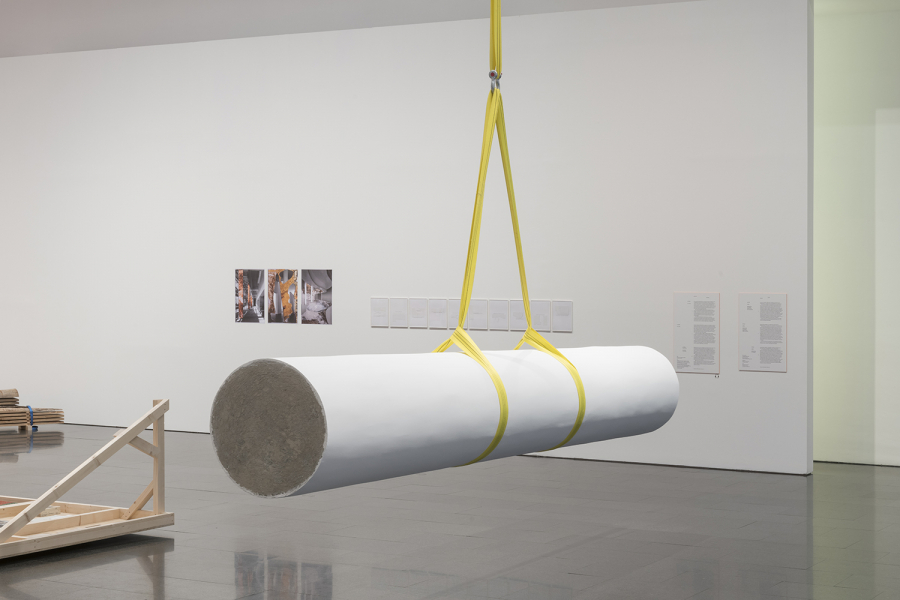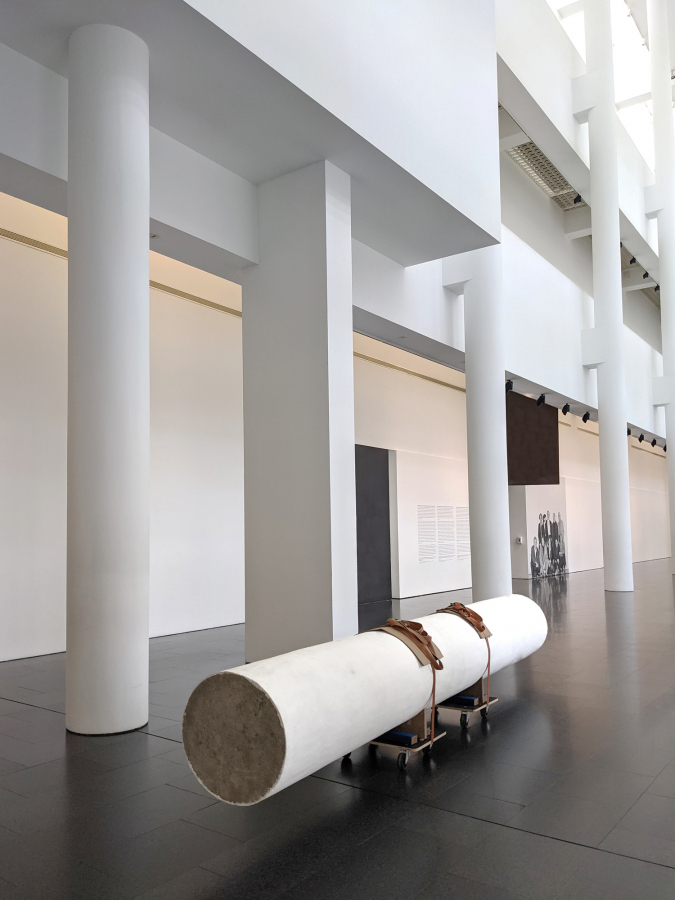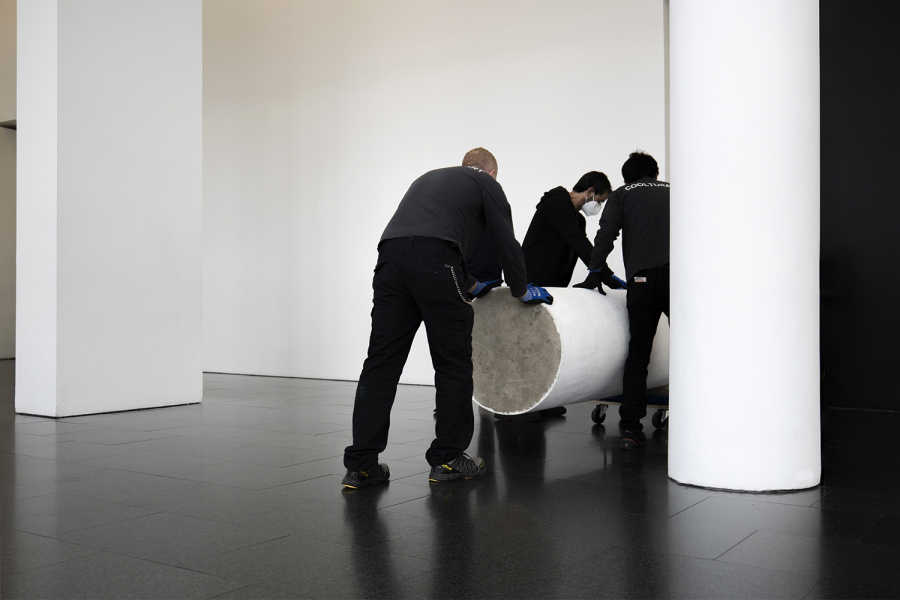 Exhibition views: Apunts per a un incendi dels ulls [Notes for an Eye Fire, Panorama 21] MACBA, Barcelona. Curated by Latitudes (Max Andrews and Mariana Cánepa Luna) and Hiuwai Chu.
Photo 1, 2, 3 and 6: Paola Becerras
Photo 4: Roberto Ruiz
Photo 5: Aníbal Parada