La grave gravedad
The Grave Gravity
-
Performance
2019
-
Within the exhibition Una exposición. Como un ecosistema, curated by Ignacio Tejedor. Sala Amadís, Madrid.
-
Un condicionante prescribe la incomodidad del cuerpo que habla: colocar el micrófono en el centro de la sala, teniendo en cuenta su superficie y su verticalidad.
Desde ese punto ingrávido la postura se pliega y cede, disipando cualquier privilegio atribuido al centro. Mientras la voz, grave, se despliega en las bajezas del lenguaje.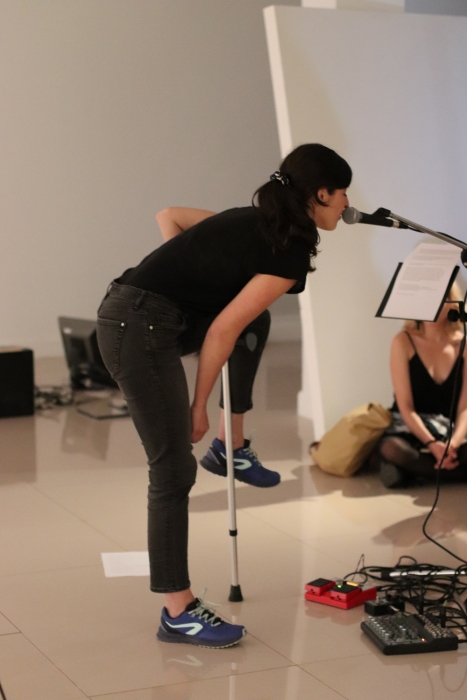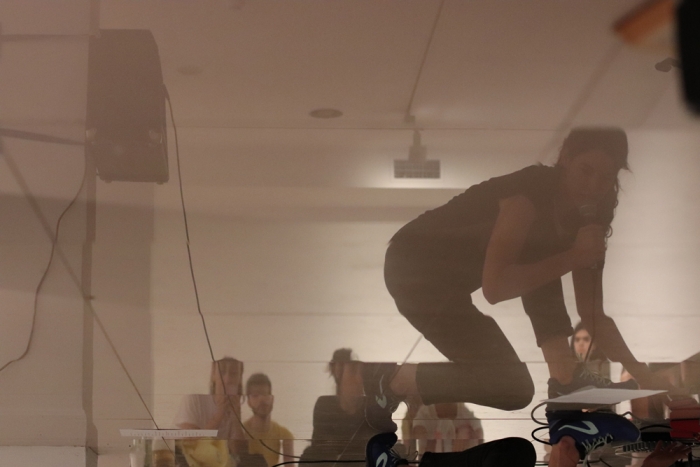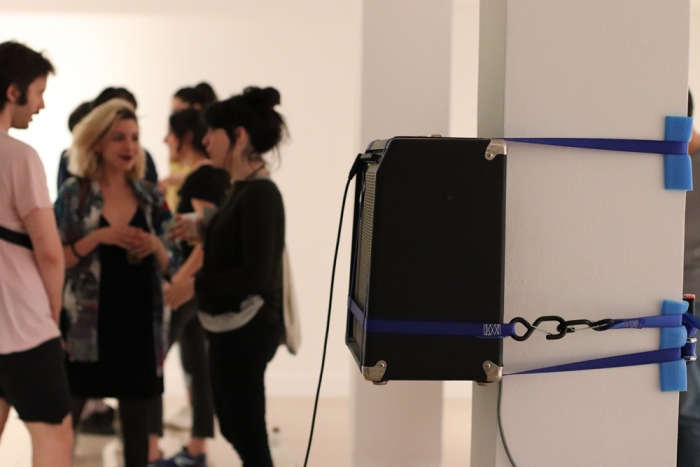 Photos by Eduardo Solá